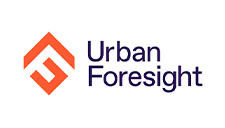 Improving lives, promoting sustainability and creating new economic opportunities.
UK's leading place-based innovation consultancy working with ambitious organisations around the world on projects to improve lives, protect the environment, and boost local economies.
Urban Foresight was established in 2011 as the world's first dedicated smart city consultancy. A mission-driven business that thinks deeply about the opportunities to transform services and solve societal challenges.
Their multi-disciplinary team works across different sectors and is skilled at translating ideas into action. They provide technical and commercial support to help clients develop new technologies and services for cities.
This includes writing award-winning reports, providing evidence-based insights and delivering investment-ready strategies.
The Catalyst
3 Science Square
Newcastle Helix
Newcastle upon Tyne
NE4 5TG