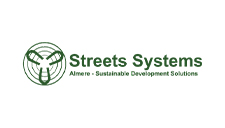 Using Machine Vision to extract data on movement and flow in the built environment
Streets Systems specialise in video surveys and permanent installations which capture data on complex problems.
The firm's work has received national press coverage in Guardian Cities for  innovative work with The City of London Corporation.
It has also installed permanent equipment Monitoring footfall on Newcastle's Northumberland Street, one of the busiest shopping streets in Europe.
Commercial Union House
39 Pilgrim St
Newcastle upon Tyne
NE1 6QE