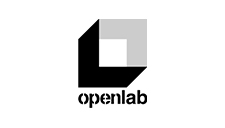 Open Lab offers a new perspective on interaction design and ubiquitous computing at Newcastle University.
Open Lab are more than just researchers. They are designers, collaborators, artists, educators, programmers, engineers, psychologists, data geeks and more. From the Internet of Things (IoT) to inclusive design, they create technologies to solve real world problems using human-centered design.
In just over a decade Open Lab has become a world-leading research group working at the cutting edge of Human-Computer Interaction (HCI), Design Futures and Digital Social Innovation. Their work addresses the grand challenges of social and environmental sustainability, and future living, through the design of innovative digital technologies.
They run the EPSRC Centre for Doctoral Training in Digital Civics, training 55 PhD students between 2014-2022, and the EPSRC Digital Economy Research Centre, employing 25 postdoctoral researchers across faculties in Newcastle and Northumbria universities.
Open Lab also hosts the School of Computing's new MSc in Human-Computer Interaction.
Open Lab, Floor 1
Urban Sciences Building,
Newcastle Helix,
Newcastle upon Tyne,
NE4 5TG