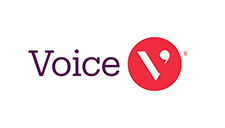 Empowering
 the public to shape 
health & social care research
 & drive 
innovation for ageing
VOICE is a unique organisation, comprising a large network of citizens across the UK and internationally. Members contribute immense insights, experience, ideas, and vision to identify unmet needs and opportunities, drive innovation for ageing, and improve health research.
VOICE is part of the UK's National Innovation Centre for Ageing – a world-leading organisation – helping to co-develop and bring to market products and services which create a world in which we all live better, for longer. 
NICA+VOICE have developed a novel approach – named Ageing Intelligence® – leveraging the experience, skills and expertise of older adults, alongside people of all ages and backgrounds, together with stakeholders, while harnessing big data.
The Catalyst
3 Science Square
Newcastle upon Tyne
NE4 5TG