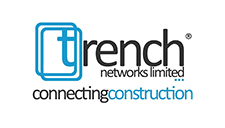 Flexible connectivity solutions for construction and beyond.
Trench Networks provide reliable, secure and high performing construction site Wi-Fi solutions for sites throughout the UK with their market-leading technology.
Formed in 2015, they have utilised their 20 years of IT in construction expertise to change the face of 4G connectivity on sites and bring Internet to the most challenging of locations. They are proudly trusted by a number of the UK's largest contractors as a partner they can trust time and time again.