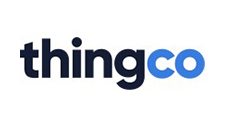 An insurtech company, focused on developing next generation telematics built on the latest technology.
ThingCo has built a suite of revolutionary b2b and b2c products and services to address the weaknesses, including technical, practical and regulatory challenges, in the current market using ThingCo's deep understanding of insurance and telematics.
ThingCo also sells directly to the consumer via the brand Theo. Theo is sold separately from insurance, demonstrating that consumers value the technology in its own right.
Neon Building
Quorum Business Park
Newcastle
NE12 8BU