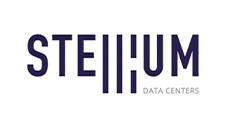 Operating the largest datacentre in the UK.
Stellium owns and operates the largest purpose built datacentre campus in the UK.
Stellium Datacenters represents the new Data Meridian – where East meets West in data transfer.
Based in Newcastle, they are the UK's only landing point for the New North Sea connect cable. Plus they are the UK's newest Internet Exchange Point.
Complementing this is a wide choice of fast and direct terrestrial networks. That includes Newcastle's only open metro network, also the largest regional network in the UK, created by Stellium.
9 Cobalt Park Way,
Cobalt Business Park,
Tyne & Wear,
United Kingdom,
NE28 9EJ