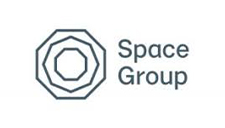 Making buildings smarter.
An architectural practice with a long and successful track record in pioneering businesses that help solve the challenges facing the construction industry.
Space has always been driven by solving problems; either macro or micro, be it productivity, efficiency or culture. In the new century it was clear technology would help address the challenges of the future. Through increased investment in research, development and training the Space team explored the opportunities of a digital built environment.
Today Space Group is made up of 4 separate businesses with a shared ethos.
Space Architects continues to focus on improving social outcomes through creativity. Bimstore distributes digital content used in digital design. BIM technologies is a specialist digital construction consultancy whilst Twinview enables property owners to harness the power of a digital twin to optimise a building's performance.
Space Group is continually innovating to identify new ways to improve outcomes.
Space Works Benton Park Road, Newcastle-Upon-Tyne NE7 7LX