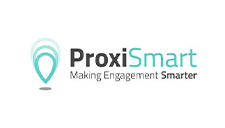 Harnessing the power of data to help Towns and Cities develop economic vibrancy and an environmentally sustainable future
ProxiSmart have two flagship solutions – ParkingPerx and TravelPerx.
ParkingPerx rewards consumer High Street spending with FREE Parking. It's a disruptive solution that changes who pays for parking – from Consumers to Merchants – in exchange for an uplift in spending in their offline store. It also collects data to maps the consumer's journey. 
TravelPerx uses the same tech & business model, but the reward for High Street spending is reduced/eliminated public transport fares – collecting rewards from Merchants and paying this across to Transport Operators.
Delivered in tandem, ProxiSmart's mission is to learn about town/city users, and in particular private car users, incentivise greater use of public transport/environmentally friendly initiatives and introduce a differential in rewards to encourage a modal shift which ultimately reduces the number of private car journeys undertaken.
98-100 Pilgrim Street, Newcastle upon Tyne, Tyne & Wear NE1 6SQ