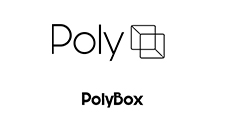 Eliminating physical receipts and replacing them with digital ones, and also providing dynamic reports
PolyBox provides a practical application for retail brands and their customers by offering an "all in one" solution, a reporting system to aid customer engagement and retention, and a receipt function to give their customers budgeting and analysis tools.
 For Companies
PolyBox is an application that aims to change the way retailers handle receipts and improve considerably the data they access on their store's activity, transactions, and customers.  Many smaller retailers do not have sufficient real time reporting systems, and managers of larger companies rely on their HQ to disseminate reports and data.
For Customers
Polybox intends to bring receipts into the digital era by physically eliminating them, putting them into the phones of every customer using QR and Barcode technology. Users can track a mix of their expenses, using a budgeting tool in the application.
THE CORE
Bath Lane
Newcastle Helix
Newcastle upon Tyne
NE4 5TF