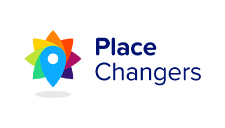 Interactive master plans for your planning project.
Ambitious architectural and urban design teams —from private to public sector construction projects—use the PlaceChangers platform to gather location insights and enable powerful online consultations for their projects.
PlaceChangers equips your planning proposals with tangible insights. The PlaceChangers engagement platform enables you to share your planning proposals more quickly and efficiently with stakeholders, allowing you to refine and improve your proposals with ease.
Clients consistently see more targeted conversations than with traditional websites and surveys.
A recent project can be seen here: North Tyneside Sea Front Sustainable Route
NatWest Entrepreneur Accelerator, 1 Trinity Gardens, Newcastle, NE1 2HF , UK