Newcastle Gateshead Initiative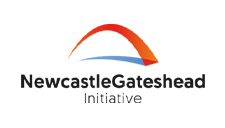 Newcastle Gateshead Initiative markets the cities of Newcastle and Gateshead on a national and international stage.
The focus of all activity is economic growth; the initiative works to change perceptions and create positive profile in order to attract visitors, major conferences and events, students, new investment and jobs.
Established in 2000, NewcastleGateshead Initiative is a public-private partnership supported by Gateshead Council, Newcastle City Council, and over 170 private sector partner organisations across North East England.
Over the past 20 years, the organisation has established a strong track record of successful delivery and as a result has grown both its partnership base and portfolio of work – all with the aim of creating a supportive environment for wider economic development.