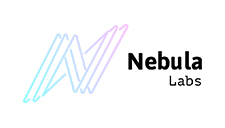 A digital partner for mobile app and web based solutions development.
Nebula Labs are an award-winning software house, specialising in mobile apps, web based solutions and internet of things technologies .
They deliver top quality digital solutions, such as location-based and real-time apps, data driven platforms, and AI chatbots. They are specialists in solving the real-world problems of their clients.
nebulalabs.co.uk
Studio 4 5th Floor
Carliol Studios
5 – 7 Carliol Square
Newcastle upon Tyne
NE1 6UF