National Centre for Energy Systems Integration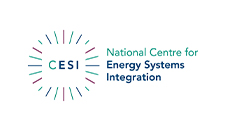 Taking an Industrial Research Collaboration approach to the integrated energy system future of the UK
The  Engineering and Physical Sciences Research Council (EPSRC) National Centre for Energy Systems Integration (CESI) brings together energy experts from around the UK to understand and investigate the value of taking an energy systems integration approach to the challenges of future energy systems.
The collaboration work with leading academics, industrialists, NGOs and local and national governments to evaluate future scenarios for the UK's energy system with the aim of clean, affordable energy for all as we work towards Net Zero emissions by 2050.
Research spans the whole energy system incorporating gas, electricity, behaviours, data, governance, economics, policy, renewables, heat, transport and, importantly, energy efficiency.