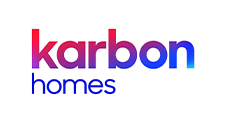 Karbon Homes build, manage and look after homes for people across the North.
Karbon Homes build affordable rented housing for those that need it and offer people a chance to get on the homeownership ladder through Rent to Buy and Shared Ownership. They are also building homes for older people who want to live independently. 
They will also be investing in communities. The housing provider recognises that making a lasting impact in neighbourhoods comes from good relationships, health and wellbeing and investing in education, training and employment. 
It's important that residents feel that they belong and are involved with what's happening in their community. Karbon Homes are focused on building happy communities that help residents to raise and realise their aspirations. 
karbonhomes.co.uk
Number Five
Gosforth Park Avenue
Gosforth Business Park
Newcastle upon Tyne
NE12 8EG