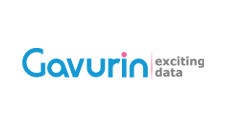 Helping clients to use data to make better business decisions.
Gavurin is a Newcastle upon Tyne based IT consultancy and the creators of 'Glass', a full life-cycle automation platform designed to streamline the process of producing data-driven content at scale. We also develop integrated software solutions, with a focus on delivering Business Intelligence.
Glass consolidates the needs of designers, writers, and reviewers into one toolset, whilst providing operational leaders with transparency across the end-to-end process.
gavurin.com
Gavurin Ltd
The Racquets Court
3 College St
Newcastle upon Tyne
NE1 8JG