Centre for Digital Citizens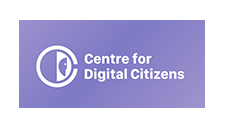 A new £9m research centre, which will allow citizens across the country to grasp the possibilities of the digital revolution, has been announced.
The Centre for Digital Citizens (CDC), led by Newcastle and Northumbria Universities, will explore how digital technologies can support areas such as public health and wellbeing, community engagement, citizen safety and technology-enhanced lifelong learning.
The project has been funded with £3.7m from the Engineering and Physical Sciences Research Council (EPSRC), with matched funding from Universities and Industry Partners. The new centre will bring together 28 academics and 18 post-doctoral researchers across the two universities.
The CDC will work with citizens to co-design technologies to support and evaluate 'smart' and 'data-rich' living in urban, rural and coastal areas across the North East of England and beyond.
The technological innovations will be co-created between a network of academic, industrial, public and third sector partners, with citizens supporting the co-creation and delivery of research.
The project will be working in partnership with local and global organisations including Newcastle City Council, NHS Digital, International Federation of the Red Cross and Red Crescent Societies and BBC R&D.
What are digital citizens?
The Centre for Digital Citizens will focus on four critical challenges that have wide-ranging implications for the future of digital citizenship:
The Well Citizen:

 

Looking at how we can use shared and publicly available data to inform our personal and community health and wellbeing.
The Safe Citizen: Examining digital harms and the role of algorithms and other data technology to support fair and secure societies.
The Connected Citizen: Designing the next-generation of citizen-led digital public services.
The Ageless Citizen: Looking at the life-long role technology can play supporting learning opportunities for people young to old.
digitalcitizens.uk
Open Lab, Urban Sciences Building
Newcastle Helix
Newcastle upon Tyne
NE4 5TG