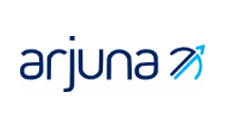 Unlocking the value of data.
Arjuna Technologies Limited is a world leading innovator in distributed computing and has an international reputation for delivering mission-critical products to global software vendors. Products developed by the company over the last decade are currently utilised by many thousands of businesses.
Today Arjuna is applying its twenty years of research and development experience to enable the next major development in IT – the Federated Cloud.
Arjuna originally formed as a University research group in 1985. The group spun out of Newcastle University in 1998 to commercialise its research output and focused on sales to middleware application server vendors. 
Urban Sciences Building
Newcastle Helix
Bath Lane
Newcastle upon Tyne
NE4 5TG